I've been playing with the South Park character generator, and I made my family! Well, some of them. Then I showed Jennie and she made me, Lee and Matthew, so...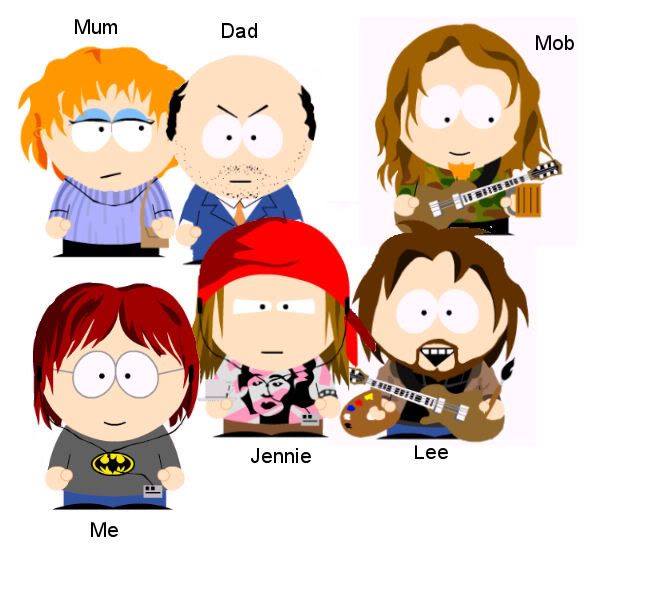 Haha, that thing is so addictive!

Right, It's only quarter past 3 and I'm off to bed! And tomorrow I watch Traders!