Look! Beardless Grant!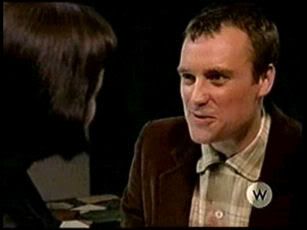 It's weird, considering how strange the beard seemed when I first started watching this, now it seems odd to see him without it! Hope it grows back!

Also...

Ayn: I'd like to die in the arms of the man I love.
Grant: Same here.

Excellent!

'Course then Ayn was dancing with Jack when the world was supposed to end. And Grant was looking for her and not Donald. But never mind ;)
*hugs poor upset-looking Grant*



I'm getting dragged out to the pictures tonight instead of watching Nothing. We're going to see Sahara. I hope it's not as pants as it looked from the advert.